Welcome to our community at Raunds - a diverse mixture of folk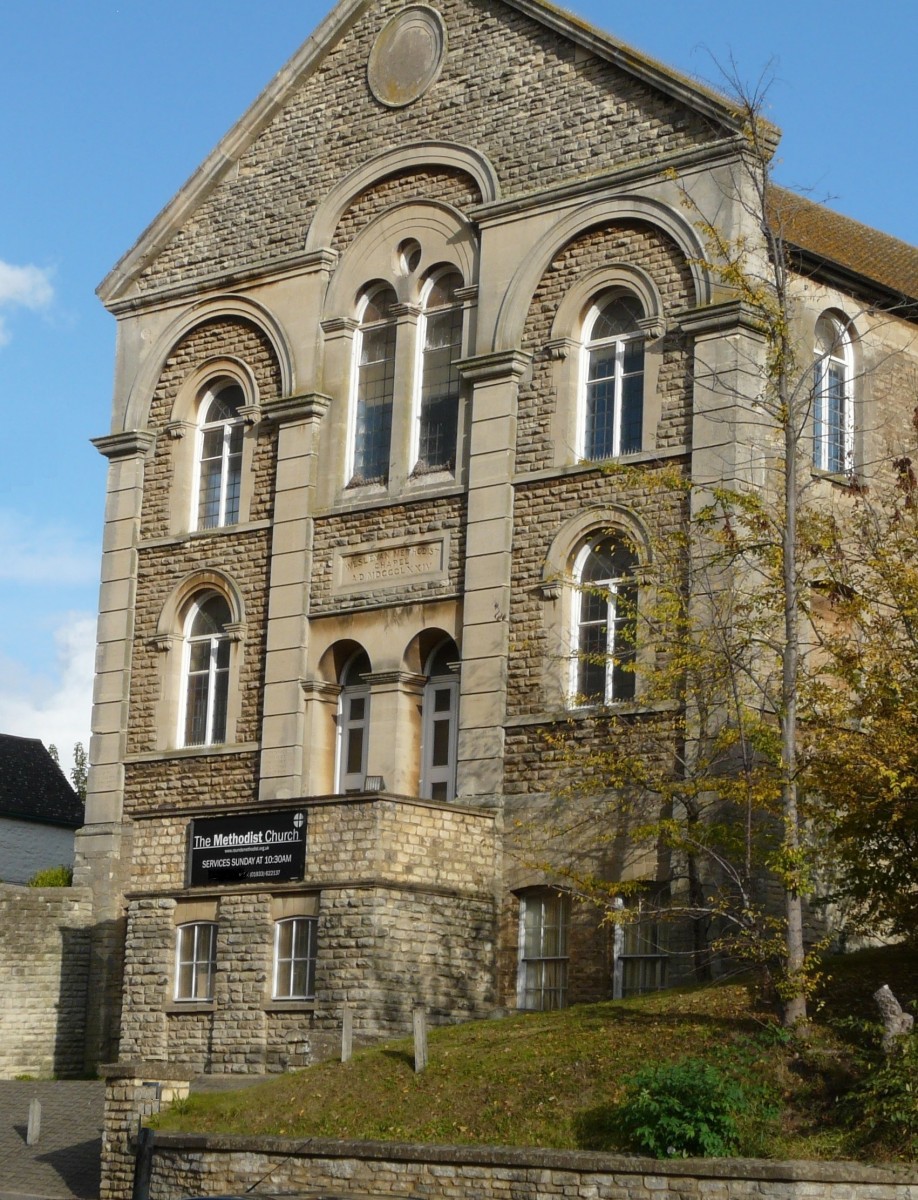 some of whom have lived here all their lives and are truly 'locals' and others who have now settled here from various places in the British Isles and from around the world making a community working together to love the Lord and getting to know Him better as we work study and pray together
Whether you are well advanced in your walk with the Lord or have only recently begun or are seeking we welcome you to join us so that we may journey and grow in our faith together
DURING THE CORONAVIRUS PANDEMIC WE WILL ENDEAVOUR TO KEEP IN TOUCH WITH CHURCH MEMBERS THROUGH OUR PASTORAL NETWORK
On the Pages under 'Coronavirus' (the Page which opens if you 'click' on the tab at the top far right of this page) you will find any relevant Notices and a short act of Worship for personal use, as we are unable to meet as a fellowship in the Chapel - 'click' on the bottom line of the page which opens under 'Coronavirus' - this will be replaced each week by a new Worship Act for your use
Ministers Monthly Musings
At long last July has arrived, and with it a number of significant dates in our household. Not only does it hold mine and my sister's birthdays it also holds the date in which Andrew and I first went away together on holiday to Cromer. We have been back every year since, and I hope that by the time you are reading this we will have arrived safely at the beach this year too.
As someone who moved around a lot as a child and young adult I often wonder what it is about Cromer that I love? As apart from our Home in Market Harborough it is the only place that I have been attached to for over 25 years and for Andrew, he has been going there since before he was born as his parents have had connections with it for nearly 60 years.
Some of the attraction is the tradition, and with it the sense of familiarity. We are often lucky enough to be able to stay in the same accommodation, and often for the same weeks so it has a warm comforting and homely feel to it.
We also go looking to explore what new things may have occurred in the time we have been away. Sometimes shops have changed ownership or have been redeveloped - a few year ago what was once a Pizza place had become an art studio, and we watch how local menus are adapted to keep track of peoples changing tastes, and how outlets are more aware of allergies. When we first visited Cromer and the surrounding area very few places catered for Andrew's mum's diet (gluten and lactose free) but now she is able to eat out as much as we are, and indeed is often given more options within a set menu.
So my monthly musing is this: What activities from our Past, our Present and even our Future will demonstrate the call of God on our lives and in our churches?
Past: We are thankful to all those who recorded their experience as stories told and then written down in the scrolls that make up our Old Testament. We read how God was with them in the desert, how their faith sustained them through the exiles and how the hope of God's full blessing helped them as they began to rebuild their homes and lives. In fact when we go all the way back to Genesis we are told us that "in the beginning" God was.
As we move into the New Testament and the early church letters, we read of how the promises of the past were fulfilled in what was the disciples present time, through the life, death and resurrection of Christ and how this began to change the way they thought and saw the future ahead of them, and we also know how Jesus challenged them at times with what they had thought of past teachings and their exclusive understandings of God and God's law. Jesus does not call us to abolish our traditions, our beliefs, but rather asks us to interpret the spirit, rather than the letter of the law, for our contemporary practice today.
Present: We need not to rush from the pain and the toll Covid-19 and the resulting lockdown has taken on us all; the family parties uncelebrated, the baptisms, the weddings postponed, those final goodbyes (if allowed) said behind PPE, and the funerals that we have not been able to attend, all of these together with the host of things that the church had "always done": the gathering for worship and fellowship, the hugging, the singing all suddenly stopped, and many of our questions about what 'normal' will be remain unanswered at this present time. These concerns are not limited to our property but also includes many individuals, who are worried about job safety, and the need for a reliable income to meet bills and feed their families … and so we lament and we ask "Where has God been in it all?" Our answer comes in the form of an echo down through the past "…the LORD your God goes with you; he will never leave you nor forsake you." Deuteronomy 31:6 and we know it to be true.
We've noticed nature and wildlife in a way that we'd not noticed before as we walk to shops, or as we delivered the circuit service sheets. We have (re)discovered a sense of community, with neighbours looking out for each other, making face masks, and the offers of shopping, together with donations that have continued to be so generously given to foodbanks. And for some, life has slowed down a little allowing time to reset patterns of being that will be more sustaining.
Future: Within the circuit we are beginning to plan and consider what this will look like and we need to take note that some of the things from our past, and even things in our present we will not be able to do in the near future. Congregational singing is most likely to be missing from our physical gatherings as is the time spent socialising afterwards.
At the same time, traditions once consigned to the past are beginning to reclaimed. From within the world of ZOOM a digital equivalence of 'Bands'; those small groups that John Wesley encouraged each member of his Methodist Societies to join, has been discovered. These breakout rooms aided by the questions for reflection in our weekly service sheets have enabled us to be open, challenged and accountable to each other about how we are living the Christian life. For those who are using the sheets and its reflections in the quiet of the home or out in nature are finding the time of silence also quite refreshing; this 'dwelling on the word' is known as Lectio Divina, and has been known to the church since 300AD.
So as we reflect on what has been, what we have today and what is yet to be I hope that you will be encouraged to recall the past. Not simply with rose tinted glasses or wishing to go back in time, but rather with thankfulness to those who carried faith down the years in recognition to how they looked beyond their present, even making (risky?) decisions as to enable future generations to continue to hear the Good News. Which we now see has enabled us today to find the place where we can continue to tell and live out our stories of faith, of how discipleship in the 21st Century continues to loves God, acts humbly, and love justices. This will, I believe, bring us all into a future where we will see God's Kingdom come.
With blessings