Welcome to our community at Raunds - a diverse mixture of folk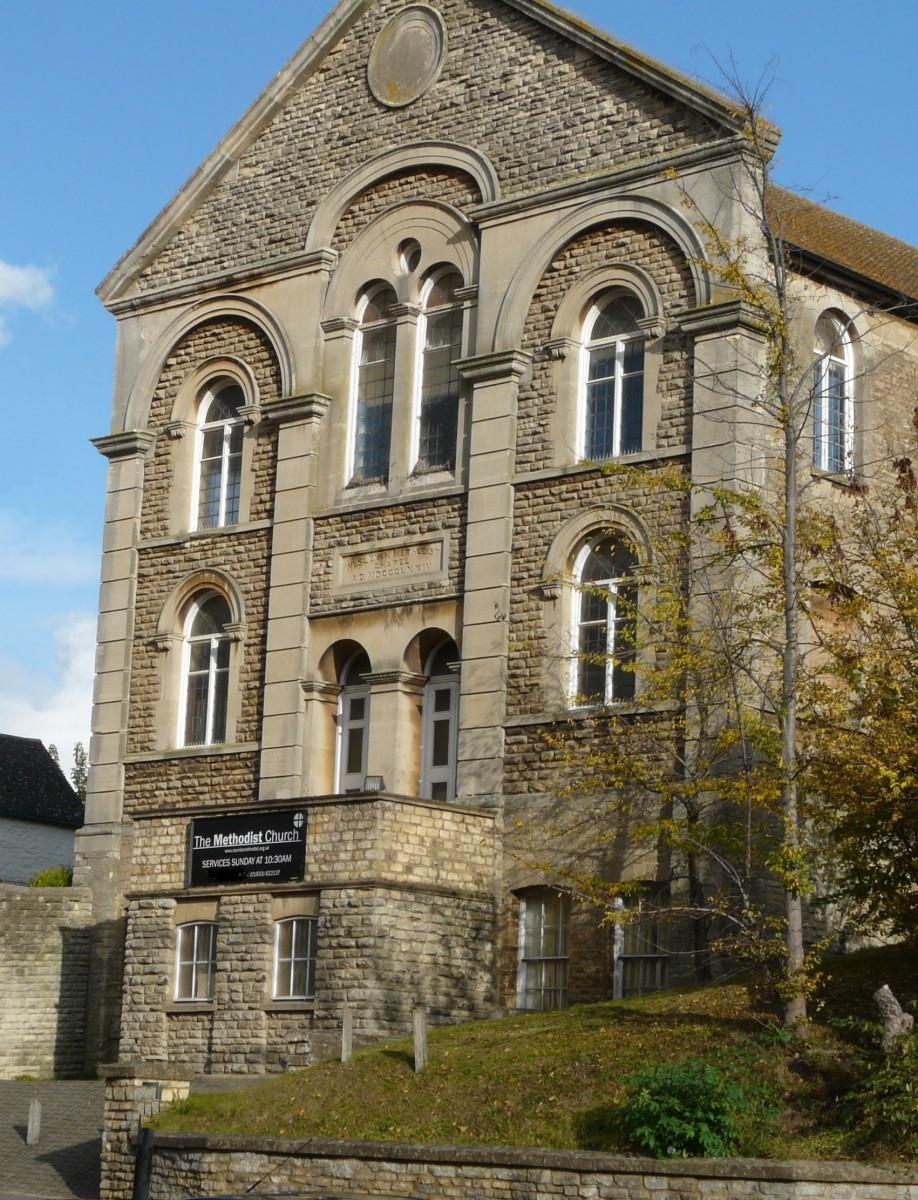 some of whom have lived here all their lives and are truly 'locals' and others who have now settled here from various places in the British Isles and from around the world making a community working together to love the Lord and getting to know Him better as we work study and pray together
Whether you are well advanced in your walk with the Lord or have only recently begun or are seeking we welcome you to join us so that we may journey and grow in our faith together
DURING THE CORONAVIRUS PANDEMIC WE WILL ENDEAVOUR TO KEEP IN TOUCH WITH CHURCH MEMBERS THROUGH OUR PASTORAL NETWORK
On the Pages under 'Coronavirus' (the Page which opens if you 'click' on the tab at the top far right of this page) you will find any relevant Notices and a short act of Worship for personal use, as we are unable to meet as a fellowship in the Chapel - 'click' on the bottom line of the page which opens under 'Coronavirus' - this will be replaced each week by a new Worship Act for your use
Ministers Monthly Musings
August, it's a funny time of year (even more so in light of all that has changed with Covid-19). I don't know how it was in your household but for us, prior to ministry at least, it was a chance for family life to slow down a little, as normal (but hectic) routines were replaced by holidays, good weather and a few outdoor adventures.
August also marked a period of transition. Our son would not be looking forward to going back to school after the long Summer holidays, whilst we would be counting down the days till he did, as well as making sure we had all the new school equipment that was needed. This year August finds those who school learning has been interrupted, and we especially hold in our prayers those who will be receiving grades that will impact choices over six form, college, universities and job applications having had their exams cancelled.
On a more personal note, it is strange to think how four years ago August also marked the time when Andrew and I prepared to leave Market Harborough to come to the Nene Valley Circuit, and I would ask us to pray for all those who are preparing households this month as they move around the Connexion to once more enter new stations, circuits and churches.
So my monthly musing is this: What is God preparing in us, as churches and individuals?
Some preparations look reassuringly familiar: Circuit and Church meetings are being planned for the coming weeks as we prepare to resume worship back in our buildings, with the many pages of the risk assessment, and to plan for this next Connexional year, and the ongoing pastoral concerns will continue to be prayer-fully cared for.
Some preparation look totally different: We will need to enter Church separately, sit apart (unless we are a bubble) and sing in the solitude of our own hearts, as we continue to work out together what fellowship and faith will look like in the coming months, whilst recognising that God will continue to meet us in all that is changed.
For some of it we will look to ourselves as disciples. We will prepare ourselves to smile once again, even though it might only be with our eyes (for we shall be prepared to wear our masks) when we glimpse Christ in both friend and stranger. We will continue to love God and our neighbours in their need. Supporting the most vulnerable through agencies such as food banks and shelters, and we must prepare ourselves to listen, and lament with those whose lives will never be the same again.
For some of it we will look to each other as disciples. We must prepare ourselves to undertake a spiritual assessment as the body of Christ; to ask what it is that God is calling us as church to be in this place; and let us be prepared to look creatively at all the ways in which we all can connect with our communities, in speaking and being good news for all.
In all of this we will look to God: knowing that when we pray, praise and worship together, whether that be in church based or home based buildings, God's presence is among us all preparing us, our hearts and our world for kingdom transformation.
With blessings
A prayer from Richard Teal President Methodist Conference
Gracious God
August is a month for holidays, for being refreshed and rejuvenated.
Doing things differently, good weather, travel, feeling refreshed and renewed.
For many this August will be very different.
No holiday, little travel, wearing masks.
The need to stop and relax and be renewed will be missed for many.
We pray out of concern for those people.
Bring to them in different ways the rest of mind, body and spirit.
So as this month begins, we offer ourselves to you.
As we look ahead to the days and weeks of August may we meet you in the commitments and people of these days.
And may we know that the best of all is; God is with us.
For we pray in the name of Jesus Christ
Amen